a Mother's Day Mini-Retreat with Mary
My mom made the best toast ever. She accused me of saying this to manipulate her into making my breakfast as I ran out the door for school. That changed one day when my 30-something brother came over to visit and asked Mom for toast. "Because you make the best toast ever," he claimed. We siblings knew it was true.
Collette spelled her name with two L's for "lovely." Born during the Great Depression, stretching a loaf of bread to make meals for a family with six kids was her specialty. Her grandkids called Collette "the funny grandma" because of her silliness. Mom thought I took after my non-silly dad, particularly when spending money. Oh, well.
Mom is still a part of me. And I am part of her. Fascinating research reveals that fetal cells live for decades in a female body after pregnancy.
[In a process called microchimerism], fetal cells cross the placenta and enter the mother's bloodstream. Like stem cells, fetal cells are pluripotent, which means they can grow into many kinds of tissue. Once in the mother's blood, these cells circulate in the body and lodge themselves in tissue…Although the mother's immune system typically removes unchanged fetal cells from the blood after pregnancy, the ones that have already integrated with maternal tissues escape detection and can remain in mom's body.

Microchimerism can get especially complex when a mother has multiple pregnancies. The mother's body accumulates cells from each baby—and potentially functions as a reservoir, transferring cells from the older sibling into the younger one and forming more elaborate microchimeras.

Callier, Vivian. (2015, September 2) Baby's Cells Can Manipulate Mom's Body for Decade. Smithsonian Magazine. https://www.smithsonianmag.com/science-nature/babys-cells-can-manipulate-moms-body-decades-180956493/?msclkid=bdefb157cfda11ec8573bbce5ade2ca6
I love thinking my children and I are physically part of each other. That I carry inside my body these tiny pieces of my children, maybe including the baby I mourned after miscarriage. I am a mom. Life is good.
---
You would think if Collette's cells and mine float around inside each other, maybe I could replicate her cooking. Not so. As a new bride, I called Mom often for cooking help.
"Hey, Mom, how do I make applesauce?"
"Just take some apples and put them in a pan."
"How many apples, Mom?"
"I don't know. How many do you have? Add some water and sugar and cook them."
"How much water and sugar, Mom?"
"Well, Mary, I don't know. Just about the right amount, so it is not too sweet. Cook it all until the apples are soft."
"Mom, how long does it take for the apples to get soft? What temperature?"
---
I grew familiar with Collette. With her recipes. Her sense of humor. Her listening ear. Her joy in my children and making my favorite meals and sweeping the sidewalk and chastising me to take a nap. I took Mom's tender loving care for granted.
Melannie Svoboda, SND, teaches us about our relationship with familiar things in her book, The Grace of Beauty. "Familiarity can dull our appreciation of beauty. If we see the same beauty over and over again, we can begin to take it for granted" (Svoboda, 2020, p. 62).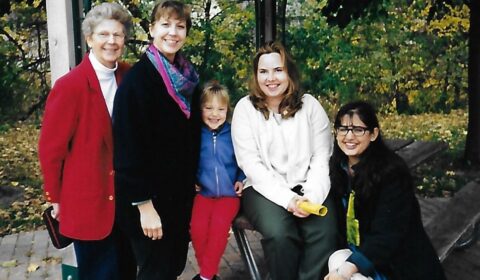 After a long, graceful life, dementia stole Collette.
Mom's last years were hard. My loving, funny, hard-working, perfectly coiffed queen mother suffered in the deepest dungeon of dementia during those years. Sometimes I cried after visiting.
Mom's last days were hard. It was devastating to watch; I could do nothing to help her. Mom was incredibly uncomfortable during the last week of life, and she did not want to be touched. No hugs. No lotion. No sips of water to dry lips.
However, something strange happened. Mom appeared more beautiful each day. Her skin remained wrinkled, her hands gnarled, and her eyes listless. Yet somehow, a visible radiance shone through. How could this be when Mom suffered tremendously from the effects of infection and her hunger/water strike?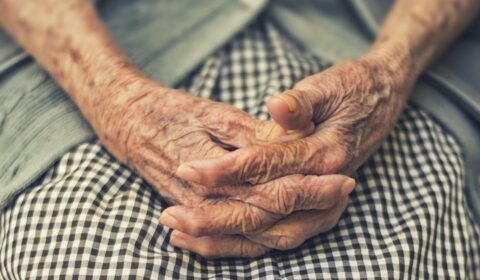 The coffin talk of "doesn't-she-look-so-nice" seems distasteful, but Mom's face did look peaceful and lovely. I kissed her gray hair dozens of times during the wake. A favorite caregiver came to the funeral home. I told Cindy how Collette's beauty evolved during her last days. Cindy called it "the look of heaven."
If I sat down and wrote a letter to each of my kids, I'd probably start with "I'm sorry." Maybe I would jabber, "I love you more than you can imagine, but I was such a tired, caffeinated, hyper-hormonal mother, never feeling adequate to meet all your needs." I might reveal how I went to bed every night, vowing to be a better mother the next day. Trying to let go of all my failures, praying God would fill in the ruts of the day and my bad momminess. But how I loved those children! With every cell in my body.
I would give them fully detailed recipes.
When is a mother needed more than when her child is sick? Covid recently struck me down. The cough drops I sucked on 24/7 made my mouth a sticky, sweet mess. All I wanted was to counter it with buttered, warm toast. Then I remembered – my mom's toast is the best.
---
Reflection questions
Who nurtures your life? Has familiarity caused you to lose sight of their love and beauty?
Mothers make many mistakes. Ask God to help you forgive your mom, or yourself, for the mistakes you've made with those you love. Remember the promise of 1 Peter 4:8 – "Love covers a multitude of sins."
Do you fear growing old? Use lectio divina with psalm 71 below and let the truth that God will not forsake you sink deep into your spirit.
Lectio Divina: Psalm 71:12, 17-18
Lectio (read): Read the Scripture slowly. Listen to the words and allow them to sink into your mind.
Meditatio (reflection): Read through the Scripture slowly a second time. Reflect on one word or phrase that catches your heart and meditate on it with your imagination.
Oratio (response): Read through the Scripture slowly a third time. Respond to God's Word with your own prayer of thanksgiving, confession, praise, or simply talking to God.
Contemplatio (rest): There is no right or wrong way to allow God's Word to capture you; simply let it capture you.
O God, do not be far from me;
O my God, make haste to help me!
O God, from my youth You have taught me,
And I still proclaim Your wondrous deeds.
So even to old age and gray hairs, O God, do not forsake me,
Until I proclaim Your might to all the generations to come.
Your power and Your righteousness, O God,
Reach the high heavens.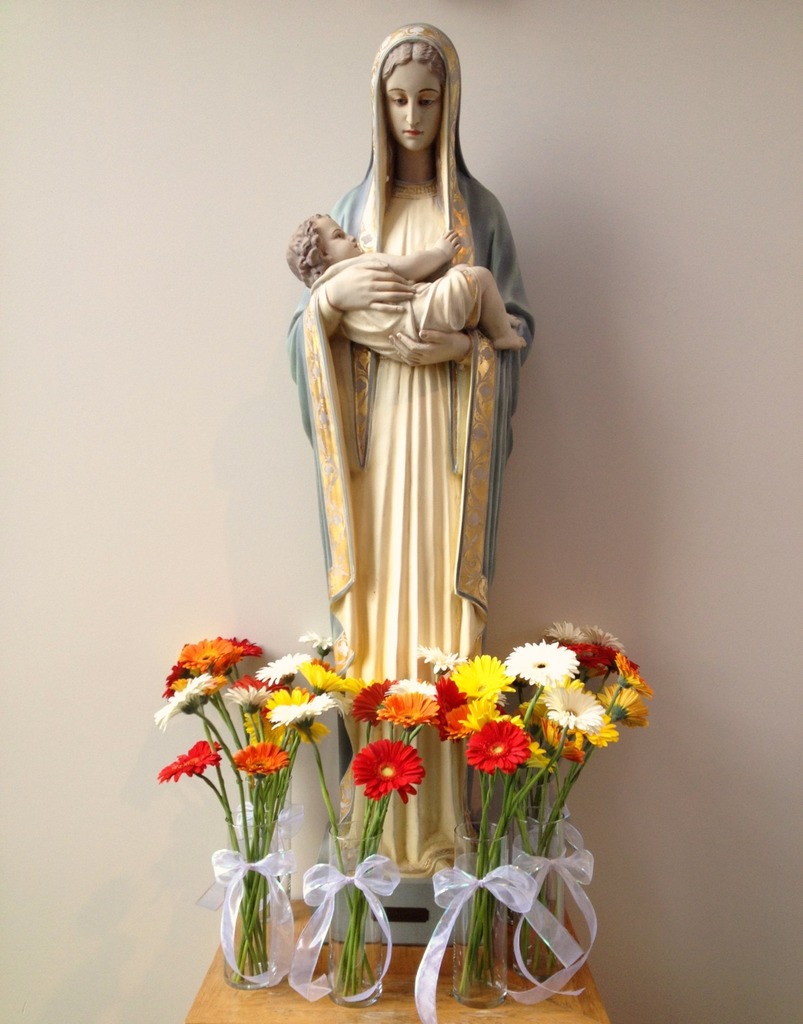 How beautiful to share the Easter season with the month of May, which the Church dedicates to our Blessed Mother Mary. Let us ask our Mother to gather all our cares, joys, and sorrows as flowers and offer a spiritual bouquet before the high heavens of God.
A retreat in one of our Dunrovin cottages is a wonderful way to share time with those you love or to work through feelings of grief after loss. Contact us today.