An Easter Mini-Retreat with Mary
In my womanly heart, I carry many burdens: my children, health problems, struggles my friends face, or struggles of the people I meet at the grocery store. Currently, I carry the nagging question of how long the war in Ukraine must continue before my 17-year-old son gets drafted. Do you say there is no draft in the USA? The list gallops on and on, partly spurred by my naturally anxious nature.
The burdens of life can chip away at our souls and block us from knowing the holy presence of God. In his book Be Healed, Bob Schuchts writes,
We may believe with our intellect that we are God's beloved children, but our hearts believe a different message.

© 2014, Ave Maria Press
Schuchts teaches that bruises, little or big, can prevent us from experiencing the love of God. If anxieties, bruises, or mere distractions can steal away faith, how does one approach a momentous time such as the Easter season? If I am honest, I can join the apostles' doubt when I sometimes question, do I believe?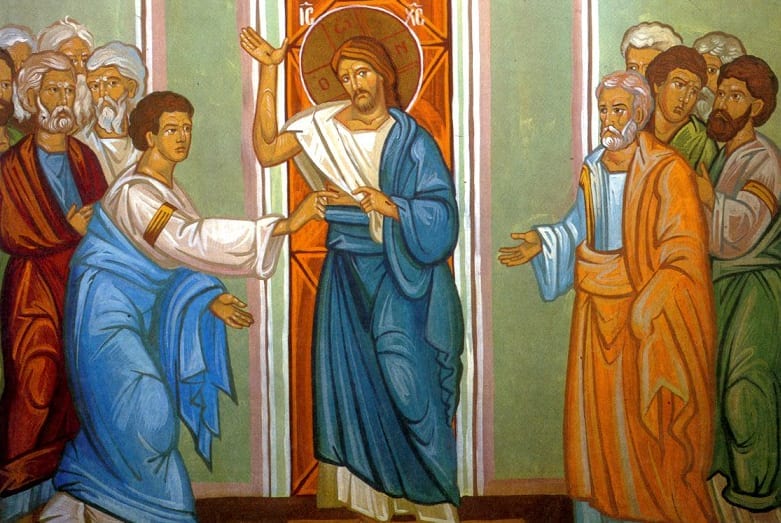 However, as a believer in the death and resurrection of Jesus Christ, I assert the underlying question is not, "Do I believe?" but rather, "Lord, do You love me?" When I know the enduring love of my Savior deep in my heart, I can more readily receive whatever burdens and trials come in life. Receptivity creates room for His love to settle into my anxious heart and dwell in the question of doubt.
Mother Mary allowed belief in God's love to dwell in her heart when she offered a powerful "yes" as she watched her Son die on the cross. Years of life with Jesus prepared her for this assent. Mary endured many moments when she let go of Jesus, choosing His will over her own.
We see one of these moments of Mary's surrender during the story of Jesus being lost-but-not-truly-lost in the temple (Luke 2:41-52). At age 12, Jesus was a Jewish boy moving toward adulthood. When Joseph and Mary found Jesus teaching the elders in the temple, Mary questioned His actions. Jesus responded, "Why were you searching for Me? Did you not know that I must be in My father's house?"
Fr. Richard Niehaus explains this passage in his book Death On a Friday Afternoon. He teaches how this situation brought about a new distance in the relationship between the mother and Son, as Mary began to more clearly recognize the destiny of Jesus as the Son of God the Father (p. 76).
---
We notice this distancing again.
While Jesus was speaking to the crowds, His mother and His brothers were standing outside, wanting to speak to Him. Someone told Jesus, "Look, Your mother and Your brothers are standing outside, wanting to speak to You." But Jesus replied, "Who is My mother, and who are My brothers?" And pointing to His disciples, Jesus said, "Here are My mother and My brothers! For whoever does the will of My Father in heaven is My brother and sister and mother."

Matthew 12:48
Ouch! Fr. Neuhaus writes about this passage: What an unfeeling son, we might think. And we wonder what Mary thought, and whether she got to see him that day, or whether, disappointed, she went away to ponder this, too, in her heart…Ah, Mary, you were so close to the Child, closer than anyone else could possibly be, and now it seems you are shut out, put down, pushed [away]. …It seems you are excluded….Mary learned the hard love of letting go, the love that is forged in surrender to a love greater than our own…this distancing love is a deepening of discipleship and it is as the first of disciples that Mary is to be honored. (Death On a Friday Afternoon, Fr. Richard John Neuhaus, pp. 77-78)
In this work of distancing and letting go, Mary created room in her heart for God's greater will. She surrendered her will to the One Who loves her. Jesus also took part in this surrender. Called "kenosis" in Greek, Jesus "emptied" himself when He accepted the cross.
Though He was in the form of God, Christ Jesus did not regard equality with God as something to be grasped but emptied Himself, taking the form of a slave, and became obedient to the point of death – even death on a cross.

Philippians 2:6-8
His kenosis became our salvation.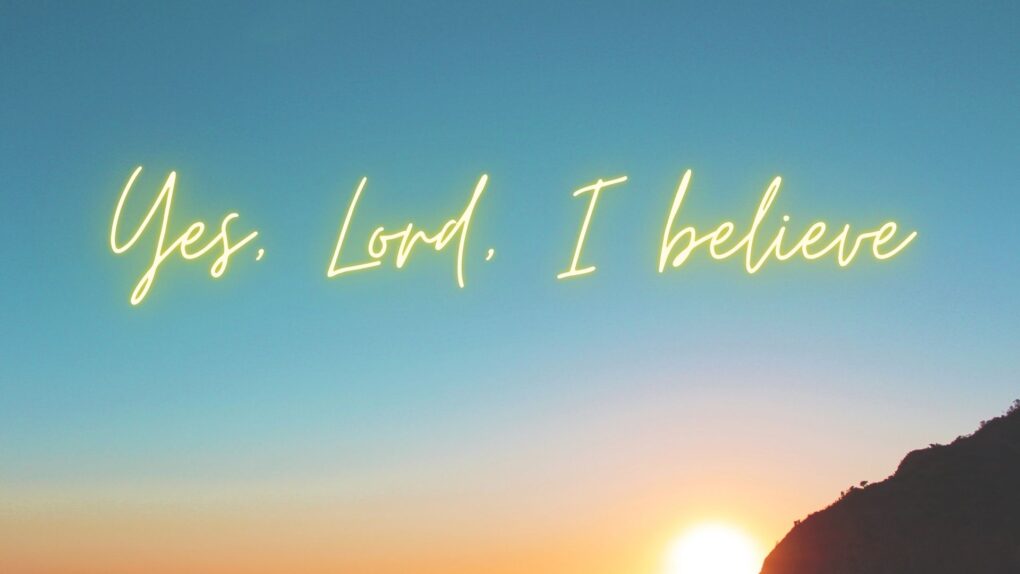 ---
I experienced kenosis years ago when my child was extremely ill, scary ill. It became a powerful prayer memory. One day while taking my morning prayer time, God whispered into my spirit, "Stop talking to Me."
??!!What??!!
As I pondered this strange command, I recognized an invitation to stop the frantic searching for an answer to my fear. Every day I had searched for yet another Scripture passage to promise protection for my child that day. Constantly I sought reassurance that all would be well. But the invitation of stillness sans frantic searching was an invitation to encounter Jesus. An invitation to receive the love of God.
So I sat quietly for three months. Doing nothing in my prayer. No Bible, no books, no music, no speaking, no podcasts, nothing. Only quietly sitting by a window and looking at the river. Ever so slowly, my heart began to fill with praise of God, praising the Creator for the beauty of the changing season. Ever so quietly, my heart began to hear God's still voice, "I love you."
Knowing God loves me is the first lesson in Theology 101. But amid burdens and anxieties, it is difficult to move the knowledge of God's love from my head to my heart. Kenosis, emptying, creates room in my heart to receive this message. Through surrender, God placed more trust and belief in my heart and helped me respond "yes" to His will instead of my own.
Let us be Easter people. Accept the invitation from our Blessed Redeemer to exchange your burdened heart for the power of the empty tomb. Let us believe!
---
Lectio Divina – Psalm 33:16-22
Lectio (read): Read the Scripture slowly. Listen to the words and allow them to sink into your mind.
Meditatio (reflection): Read through the Scripture slowly a second time. Reflect on one word or phrase that catches your heart and meditate on it with your imagination.
Oratio (response): Read through the Scripture slowly a third time. Respond to God's Word with your own prayer of thanksgiving, confession, praise, or simply talking to God.
Contemplatio (rest): There is no right or wrong way to allow God's Word to capture you; simply let it capture you.
A king is not saved by his great army;
a warrior is not delivered by his great strength.
The war horse is a vain hope for victory,
and by its great might it cannot save.
Truly the eye of the Lord is on those who fear Him,
on those who hope in His steadfast love,
to deliver their soul from death,
and to keep them alive in famine.
Our soul waits for the Lord;
He is our help and shield.
Our heart is glad in Him,
because we trust in His holy name.
Let Your steadfast love, O Lord, be upon us,
even as we hope in You.
---
In April 2022, a group of women attended a Come Away With Me retreat on Holy Monday. We love to offer Christian hospitality to our guests as we walk alongside them in their spiritual growth and refreshment. Contact us if you are interested in scheduling an adult retreat for a day, led by the Dunrovin staff.