Explaining LEAD #7 with Jerome Meeds
It is not uncommon for those who work with marginalized populations to question if their contribution is visible against enormous needs. Serving people affected by economic poverty, spiritual poverty, drug addiction, gang violence, hopelessness, depression, lack of stability in school or family, and inadequate community resources seems daunting. Can we make a dent in their need? Is it possible for programs like Dunrovin LEAD youth ministry to transform the lives of youth living in these circumstances? Is it possible to affect them in a positive, helpful way?
LEAD finds hope in the work of Saint Teresa of Calcutta. Mother Teresa spoke about caring for the poorest of the poor:
"I alone cannot change the world, but I can cast a stone across the waters to create many ripples."

Saint Teresa of Calcutta
While the needs of our inner-city students in our LEAD program seem great, I wish people could see what I see. Our young people are capable of great things. In the past, I did not always champion youth. I thought of myself as a dumb kid when I was a teenager, and kids have not changed all that much. Have they?
---
Youth need committed adults to walk alongside them and encourage their growth in Christian character and human dignity. God accompanies all of us on the journey. God is present.
God does the work. Young people mature.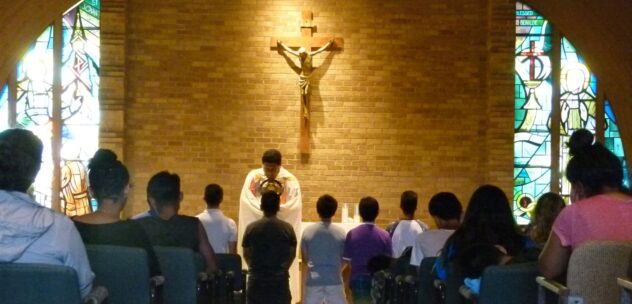 Elisa attended DLITE leadership training during the summer of 2014. Her story speaks to the tumultuous and sometimes torturous feelings and thoughts experienced during the tender teenage years. Through the committed love of family and friends, the grace of God won out. Today Elisa is a happily married woman able to give and receive love.
Middle School is a turbulent time for many people. For me, it was more than turbulent. I faced betrayal from people I counted on. I suffered injury through hateful words and actions from people I admired. It knocked me down so hard that I felt like I would never stop falling. Alice in Wonderland was always my favorite story, but this version was a nightmare. My childhood was happy and carefree, but my middle school years shattered that world and left me with diagnoses of Severe Depression, Severe Anxiety, and Post Traumatic Stress Disorder. I was lost and without identity. I was without confidence. I was without hope. Above all, I was chained to my self-loathing. All I believed were the terrible things people communicated to me: "People don't want me." "I am not enough." "My presence is unbearable to others." "I am not worthy of being alive."
These lies became my truth and identity. Anyone living that identity becomes violent towards themselves. I was no different.
It took a lot of Divine Intervention to keep me alive. A lot of prayers from people who truly love me. A lot of therapy. A lot of doctors. A few hospital visits and extended stays.
There's a big difference between allowing people to keep you alive and choosing to live. By the summer before my sophomore year, I was at most allowing myself to stay alive. That summer I received an invitation to participate in a week of DLITE. The previous summer I had turned down the invitation due to my depression, anxiety, and PTSD. Why would this summer be any different? Why should I open myself up to hurt again?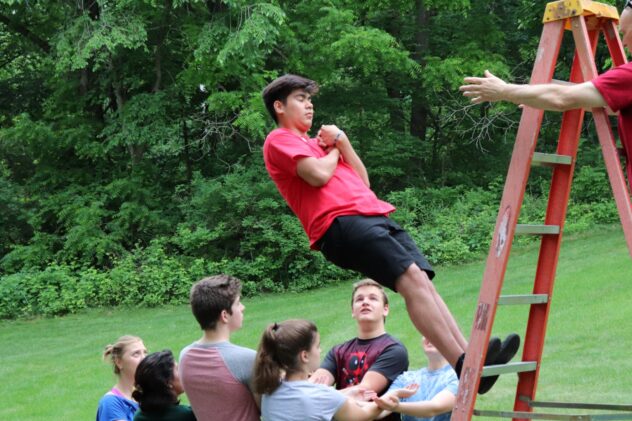 But there was something different. The people in my life who I now admired were not people who wished me harm. They were people who fought for me, fought for my life when I could not fight for myself: my older siblings – Tessa, Chris, and Nick. They participated in DLITE summer after summer. They were happy, free, confident, and strong. They encouraged me again to apply for DLITE.
Although I was petrified, I took the risk. In the face of severe anxiety, I took the push. This time I was not falling. On DLITE, I was pushed past my comfort zone but built up. I was pushed on every level: emotionally, physically, spiritually, and mentally but I was not falling. I accomplished things I never imagined being able to do. I was surrounded by peers who supported me and cheered me on. I had leaders calling me forward, guiding me, and proving I could be a better version of myself than I was the day before.
For the first time in years, I found identity in the true, the good, and the beautiful. Most importantly, I was finding my identity in our Father, who is constant and an eternal Wellspring of love and life. When I feel I am not enough, I know where to look – into the eyes of the Father, where I will see my truest reflection. Thank you, DLITE, for reorienting me and for beginning the healing process. Thank you for stirring up the confidence in me to choose life again.

Elisa Vance Kidd
Love helped Elisa make it through that rough time.
Many people threw stones across the water of her life circumstances. Her siblings, growing out of their own DLITE experiences," made the first ripple in Elisa's story. Through the grace of God, the Ripple Effect changed Elisa's life. Humanity Healing International, Inc. studies the sociology and science of the Ripple Effect:
The Ripple Effect is based on the understanding that we are all connected. These connections stretch like an incredibly interwoven and complicated tapestry. Each of us exists within this tapestry. Thoughts and actions are like stones dropped in a pond and they create ripples that travel outward. Everything we do and think affects the people in our lives and their reactions, in turn, affect others. The choices you make have far-reaching consequences. Each of us carries within the capacity to change the world in small ways for better or worse.

Humanity Healing: The Ripple Effect, humanityhealing.org/who-we-are/the-ripple-effect/, accessed December 6, 2021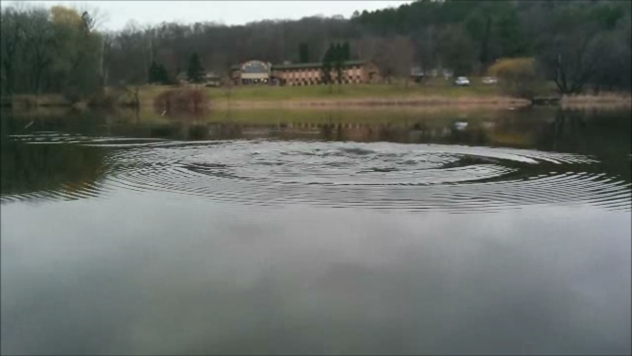 David exemplified the Ripple Effect in his many years as a high school DLITE participant and then a program counselor. He passionately passed on the You Matter message to younger kids. David speaks of his memories of Dunrovin:
It is powerful to see relationships develop between the DLITErs and the inner-city younger campers. For high schoolers to be excited to spend time with the younger kids is quite amazing — each kid is seen, known, and loved. When you boil it down, everything we do facilitates that encounter with the kids – the purpose of all the games, everything. Because their faith is caught, not taught, the kids are inspired by witnessing young adults who love Jesus. And the kids want to be like them. I cannot overestimate the healing power of being loved. The kids come here and encounter the love of the Father in their relationships with the older teenagers [on DLITE] and the program counselors, even if they don't recognize His love.

David Maslow
LEAD builds its foundation on the concept of servant leadership. The program fights against the power of privilege. Although they serve the younger students, teens learn they are not better nor superior or the savior. They don't even have what the younger students need. However, LEAD/DLITE needs those younger kids because they touch hearts. Their joy and enthusiasm refresh hope. Most importantly, LEAD builds on the foundation of mutual respect because of the inherent dignity of God's image placed within each person.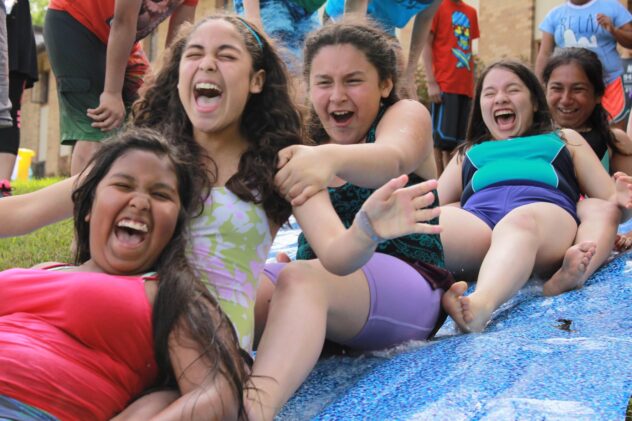 The Ripple Effect of respect, dignity, and growth can touch families and ripple into the neighborhood, schools, the Church, and society. The same old way of approaching youth ministry does not work. Our Church needs to aggressively change the mindset that youth are the future of the Church. Youth are the Church today, in the here and now. LEAD teaches youth to be leaders today and to grow toward God's best version of themselves tomorrow.
LEAD is one approach, not the approach, just as teaching theology is not an approach of conversion for everyone. We can argue that most people do not become converted through learning theology but need an encounter with their Creator, a loving God. LEAD teaches Catholic theology through role models living out their faith. This reality of a relationship with God connects all LEAD and DLITE activities and goals.
Therefore, we commit to building the future of society and our Church by investing in youth today. Instead of giving up on young people as just stupid kids, invest in them.
Touch their lives.
Build young leaders.
Make a difference.
With another world changer, Dorothy Day, founder of the Catholic Worker Movement, we cast a stone:
We can, to a certain extent, change the world. We can work for an oasis, a little cell of joy and peace, in a harried world. We can throw our pebble in the pond and be confident that its ever-widening circle will reach around the world.

Dorothy Day, The Catholic Worker, June 1946
Dunrovin's mission is to offer an encounter with Christ for every person, particularly the underserved, with exceptional hospitality in the Christian Lasallian tradition.