A Winter Mini-Retreat with Mary
In the bleak midwinter, frosty wind made moan. Earth stood hard as iron, water like a stone. Snow had fallen softly, snow on snow on snow, in the bleak midwinter, oh so long ago."

Christina Rossetti
Subzero weather during January tends to make us Northerners a bit crazy. Strangely, there is a coziness to these frigid days. Maybe ten below zero kindles an excuse for sleeping in, binge-watching a favorite television show, reading, baking. On the contrary, many hardy Minnesotans find thrills as they snowshoe, snowboard, ski on the snow, or hike in the snow. Snow on snow on snow.
Perhaps every citizen of a cold country has a Winter Story to tell. Recently Jerome and I came home from a lovely, relaxing weekend away with our son. We rented a cabin in the snowy Wisconsin woods, a log cabin heated by a firewood stove. The inside air grew toasty warm and, oh, so inviting. When nature called, we ran outside to the chilly steel of an outdoor porta potty and ran back inside again. As much as we enjoyed the frosty weekend, we also anticipated our welcome home to running water, indoor plumbing, and warm, familiar beds.
Instead, a clunked-out furnace awaited us when we returned Sunday evening, with an indoor temperature of 43 degrees and falling.
---
Something about a freezing house is daunting to an anxiety-riddled person. Recently my years-long battle with anxiety took a turn toward panic attacks. After a proper diagnosis and treatment, I am doing well. I am learning to live with more internal peace. How did I awake in the morning to a 39-degree house with gratitude filling my heart? Yes, a repair guy was on the way. Yes, the sun shone brilliantly. And, yes, I slept well in a makeshift bed away from home. But God was at work beneath the surface. You might say I took a retreat from my familiar feelings of anxiety and fear.
According to the Webster's College Dictionary, the word retreat means
the act of withdrawing, as into safety or privacy; a place of refuge, seclusion, or privacy."

© 2005, Random House, Inc.
When we still ourselves long enough to listen for God's voice during the chaos of daily life, we encounter the holy presence of God. We may recognize God's invitation to retreat into grace. To find safety in the refuge of His love. To fall into His peace.
Years ago, I sat in a dentist's chair in an awkward-not-so-peaceful-open-mouth position, unable to answer frequent questions. While examining my teeth, Dr. Bob mentioned he grudgingly obliges his elderly father by attending a yearly retreat for men at Demontreville Jesuit Retreat House. When finally able to respond, I exclaimed, "A spiritual checkup! Like my dental checkup!" A spark of understanding flashed in Dr. Bob's eyes as he had a deepening value of retreat.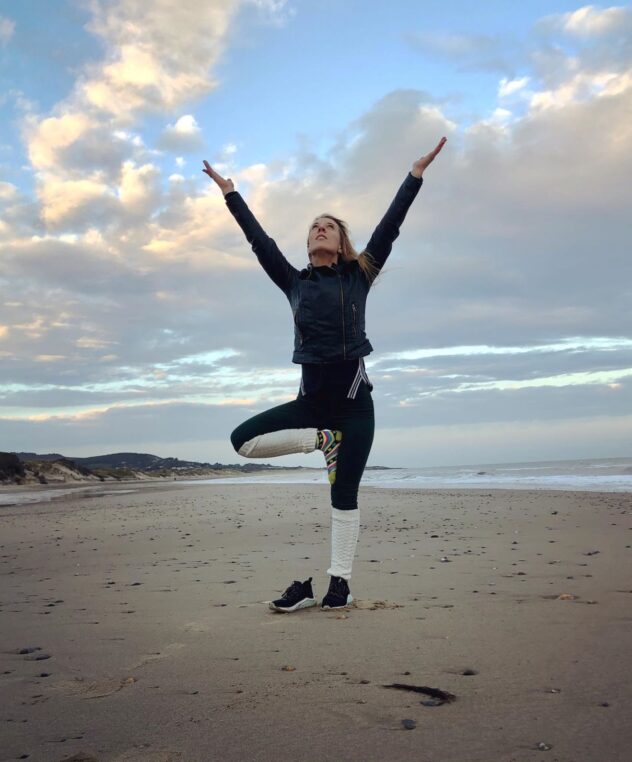 Where do you need a spiritual checkup today? Are you feeling bleak, chaotic, or grief-stricken during this wintertime? How cold is your spirit? Take five minutes of quiet retreat with Psalm 46. Realize the author penned it during wartime, not during a time of ceasefire.
God invites us to be still no matter the circumstances surrounding us.
---
Lectio Divina – Psalm 46:1-3, 7, 10
Read through the Scripture slowly. Rest with the words, listen to the words, and allow them to sink into your mind.
Read through the Scripture slowly a second time. Reflect on one word or phrase that catches your heart and meditate on it with your imagination.
Read through the Scripture slowly a third time. Respond to God's Word with your own prayer of thanksgiving, confession, praise, or simply talking to God. There is no right or wrong way to allow God's Word to capture you; simply let it capture you.
God is our refuge and strength,
An ever-present help in trouble.
Therefore, we will not fear, though the earth should give way
And the mountains fall into the sea
And the mountains quake.
The Lord Almighty is with us;
The God of (insert your own name)_______ is our fortress.
He says,
"Be still,
and know that I am God!"