Dunrovin is safe and beautiful and fun."

Middle school student on LEAD Encounter retreat
Kids can be goofy and carefree, as they play in Dunrovin's green spaces. These same kids, just a few days before, avoided stepping outside their Chicago homes for fear of gunshots and drug lords. For 23 years LEAD (Leadership Experience At Dunrovin) has created a safe haven to transform lives of underserved youth. Students are able to play in the beauty of God's creation at Dunrovin for no cost because of the generosity of our donors. When children feel safe, they are able to open their hearts to the love and hope God offers them. This encounter permeates everything we do at Dunrovin.
Will you help more students find their way to a Happy Place?
There is an immediate need for a safe Happy Place in our own backyard. Several Twin Cities Catholic middle schools with low-income populations plan to send their students to Dunrovin during the 2022-23 school year to our extraordinary LEAD retreats. Concurrently, local high school students are answering the call to servant leadership in this relational ministry with the younger students.
Help us earn a $10,000 Richard M. Schulze Family Foundation challenge grant to bring kids to their Happy Place!
your gift* + my gift + $10,000 + $10,000 challenge grant = $20,000
*New and increased donor gifts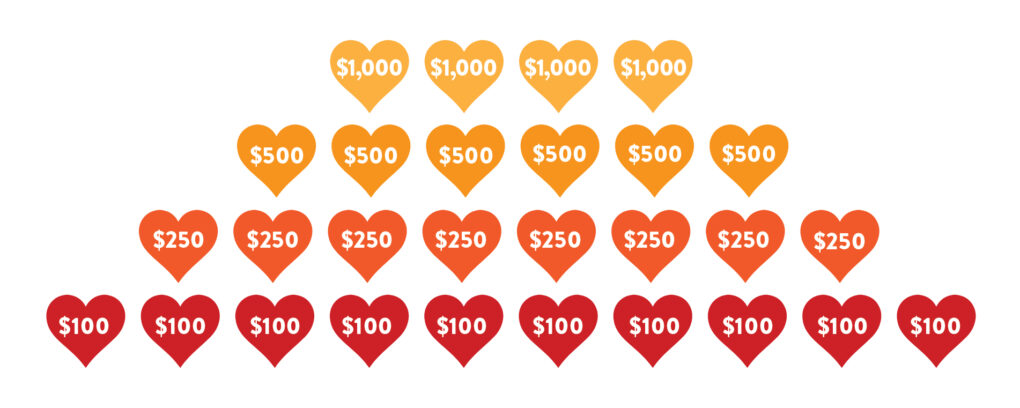 Your gift of any size will help meet the great need to bring Twin Cities students to their Happy Place at Dunrovin during this school year. Thank you for changing their lives. For more information, contact us at marketing.development@dunrovin.org
God entrusts to you His care of the young."

Saint John Baptist De La Salle