Thank you to the 40+ people who visited us during our 2023 Fall Open House. It was wonderful to meet you ❤️
Congratulations to the winners of our Open House door prizes!
Julie and Dave, winner of the Garden House gift certificate
Pat – winner of the Aamodt's Apple Farm gift card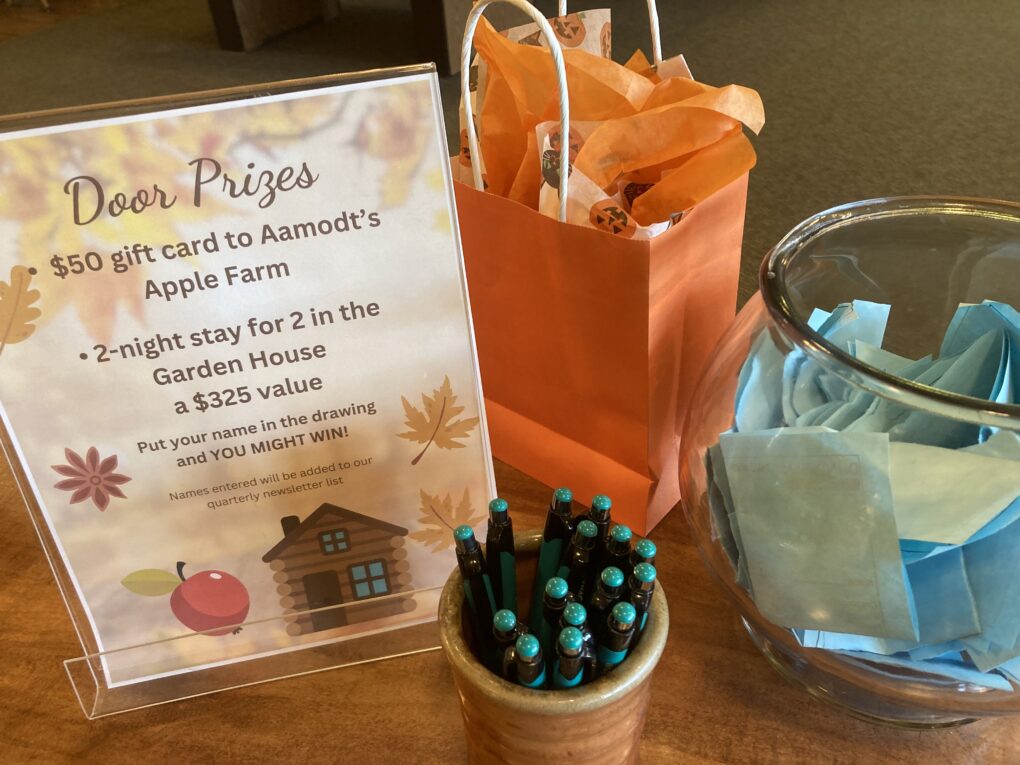 It is our pleasure to serve you!
GuestServices@dunrovin.org | 651-433-2486