Dear friends of Dunrovin,
A January Moment
Thank you for being part of our Dunrovin family. Your support and involvement helped influence a lot of change during 2022 in our little corner of the world!
January – Mary and I initiated four Come Away With Me adult retreats
February – Dunrovin was highlighted on the front page of the Local section of the St. Paul Pioneer Press
March – added Brother Leonard — our new tractor!
April and October – met neighbors and new friends during two open houses
May – completed many painting projects, outside and indoors  
June – celebrated the return of San Miguel School Chicago students and DLITE teen leadership
July – enjoyed a fabulous Sunset Benefit Cruise after our pandemic hiatus
September – established the Twin Cities LEAD school year retreats
October – blessing and naming the Brothers James Miller Garden House
December – purchased new mattresses, pillows, and blankets 
Woot woot! On December 23rd, YOU helped us reach the $10,000 goal (new and lapsed donors) to receive the Richard M. Schulze Family Foundation challenge grant of $10,000. Thank you!!
---
On a personal note, my wife, Mary, and I were affiliated into the Christian Brothers in November. We are now officially called Brothers. We accept this honor with deep gratitude for the way the Brothers have loved us over our past 23 years at Dunrovin. These men love Jesus. They desire to teach students about faith in a way that changes their lives and changes the world. What a wonderful mission to be part of!
---
And drumroll please…
we returned to our 2019 guest numbers. What a blessing to see a return of rental guest groups and individuals throughout the year!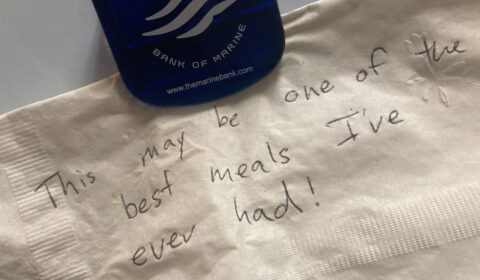 ---
Our Dunrovin staff excels at their work of offering exceptional hospitality for guests by making Dunrovin spaces clean, safe, comfortable, and welcoming. Plus, we have fun as a staff! Every day I am thankful to work with this professional and friendly group of men and women.
We look forward to a new year with a busy calendar.
2023 is filled with new goals and projects.
Your continued financial support truly changes lives. Thank you.
Please keep a spot open in your summer calendar to visit and witness our Summer Leadership Program in action. Stay tuned for more details on this opportunity. Our staff keeps you in prayer. Let us remember we are in the holy presence of God.
May all 525,600 minutes of your 2023 be blessed.