Explaining LEAD #4 with Jerome Meeds
Late on a Saturday afternoon, ten high school students (most are strangers to each other) sit in a circle. They came to Dunrovin to take part in a DLITE leadership experience, the most advanced leadership program in LEAD. Unless this is a repeat retreat, most have no idea what lies ahead. Some keep their eyes to the floor, while others chatter away easily making small talk.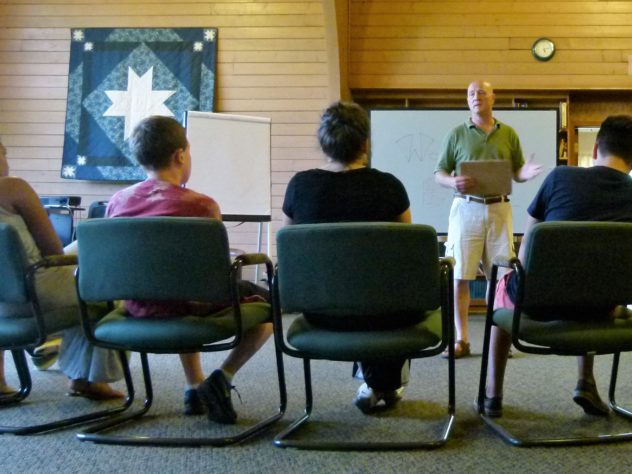 The students do not exchange details about where they live or go to school or any other information that label themselves. They come to DLITE with a fresh start, a clean slate.
To begin the retreat, Dunrovin program counselors lead the students in a teambuilding activity. All ten teens must stand on The Board, together, for at least three seconds. The Board? It is 15 by 15 inches in size, four inches off the ground. As the young people figure out how to get everyone on at the same time, the walls between them start to fall down. They begin to form a team.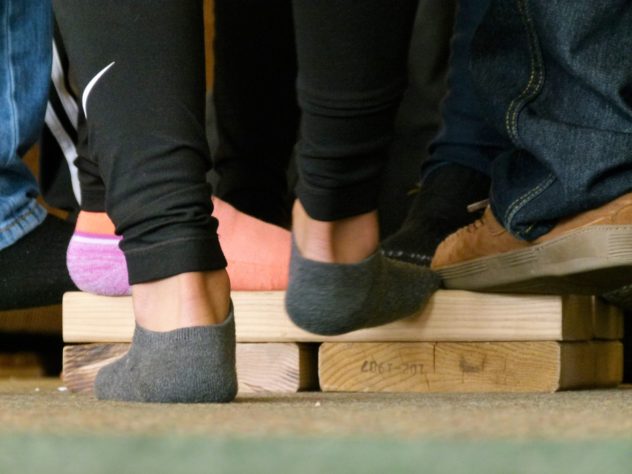 Bait and Hook: Are you ready for an amazing week?
When Jerome Meeds, Founder of LEAD (Leadership Experience At Dunrovin), greets a new group of students, he intends to quickly grab their attention. Early on, the students are recognized, even thanked, for making the choice to invest in leadership training. A LEAD retreat promises life-changing growth. Every retreat is new because the individuals are unique. The time together will go by fast!
Challenge: The Pitfalls of Life
Teens need relevant content in the retreat. A more serious tone is set. In front of a white board, Jerome asks the young people, "What do you need? What are the issues and problems in your world today?" This is a no-judgment zone. The kids begin to voice many concerns; some are personal. The list grows long.
Some struggles our young people face, particularly in racial/ethnic minority groups:
Loneliness.
Need for instant gratification
Empty, wandering lives -people die every day without knowing God's purpose for their lives
Disunity between old and young, male and female, the haves and the have nots
Is anyone breaking down walls of poverty, racism, hatred? Who? How?
Bullying
Gun violence
Abuse and neglect
Substance addictions
Mental health problems
Having a friend or family member attempt or die by suicide
Instability due to parental separation or household members in prison
Youth get it. The world is not a always nice place to live in – particularly for a teenager.
Youth ministers also get it. They know the problems facing youth and their families. They recognize the confusion of world/faith philosophies, the limited attention span of kids, the frustration with inability to engage. Youth ministers are willing to be there for the kids week in and week out. They make a difference. We offer LEAD, not as 'experts', but to walk alongside their ministry.
Rescue: There is hope
As Jerome speaks, it becomes clear to the young people. "This retreat is for you. We want to know what is important to you." Their buy-in makes or breaks a retreat experience. With no promise to fix everything the youth face, Jerome passionately inspires the students to realize they can make a difference in the world. More than they know!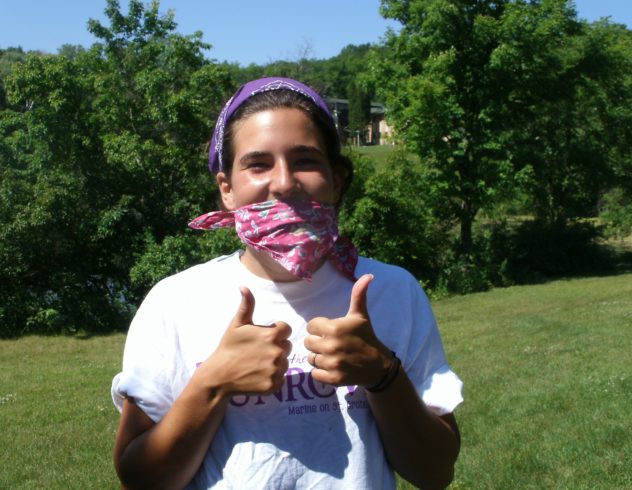 Young people have energy, intelligence, vitality, and time. They have the ability to change the world. They can be a force for good. Young people need to hear that, despite their inexperience, they are important. Capable. Respected. Harnessing this youthful zeal, we teach and model leadership. Valuing the student, this is the undergirding of LEAD. This is a deeply rooted Lasallian principle, imparted in the late 1600s by the Founder of the Christian Brothers, St. John Baptist De La Salle.
Your students are living images of Jesus."

De La Salle, Meditation 198.2
To keep the kids engaged, Jerome throws a curve ball at them. "I have a tree in my pocket."
The kids are not sure what to think. Youth like tangibles. Jesus taught lessons through touch-and-feel, daily life parables.
Jerome takes the tree out of his pocket. An acorn. He questions, "What does a seed need to grow?"
Soil, water, sunshine, yes. But all the treeness is packed in this one little seed. All the potential of the tree is contained in this acorn.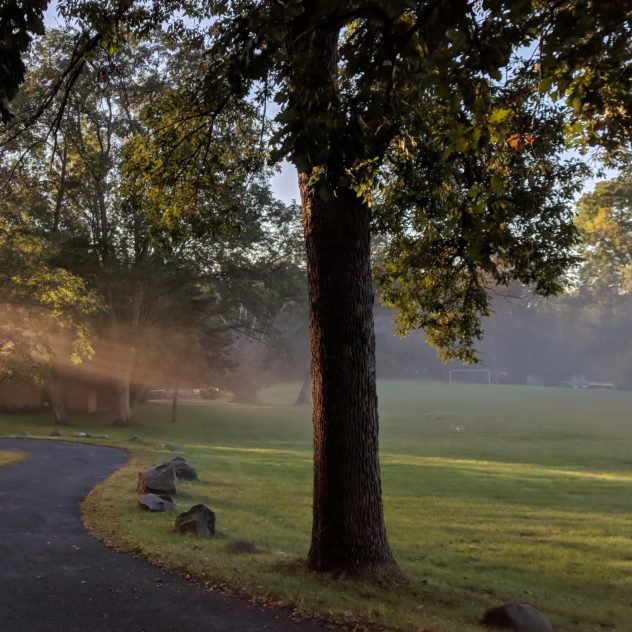 "This seed grows up to be a big tree," Jerome continues. "Jesus said faith the size of a mustard seed can move a mountain." (Matthew 17:20) In the same way, there is greatness in our young people. They may not see it, but the greatness is planted there.
God created humankind in his image; in the image of God, they were created. God saw everything he had made, and indeed, it was very good. (Genesis 1:27, 31)
Pope Benedict XVI spoke about greatness, paraphrased, when he wrote,
The world offers you comfort, but you were not made for comfort. You were made for greatness."
LEAD calls youth out of mediocrity, out of the comfort zone. Extraordinary potential lies within young people because of God's mighty plan in their lives. Our young people need to hear this truth. Many need freedom from lies of the world, the flesh, and the enemy. God's life is not easy, but it is love.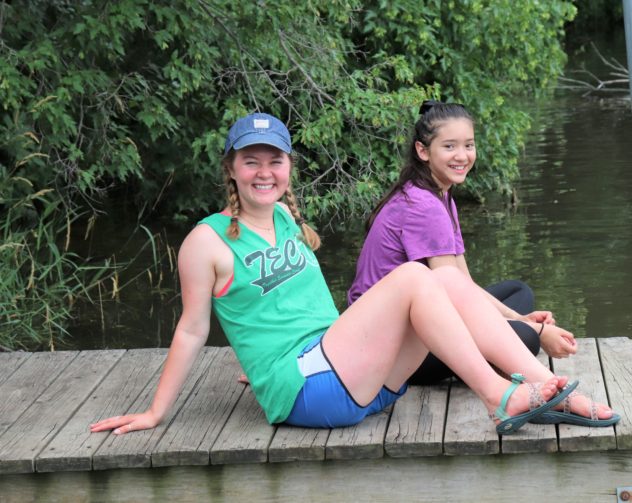 In the early 1900s, Ira and Ann Yates were poor ranchers living on scrubland in Texas. They were dirt poor. One day an oil prospector came to drill for oil on the Yates' property. The prospector struck a deep, huge pool of oil. Ira and Ann were rich.
Ask the kids, "Did the farmer become a millionaire overnight?"
"YA-A-A-A!!!"
"NO-O-O-O!!! He was always a millionaire but he did not know it!" Yates was always worth millions; he just didn't know it. The prospector did not put the oil on Yates' land, but he helped the rancher find it.
Ultimately, opening eyes to greatness is God's work. Jerome tells the youth of a time when he went to confession during middle school, "for something dumb, probably fighting with my brother." The priest simply told Jerome that God really loved him. Jerome did not understand the meaning of God's love, but that day, the priest watered the seed of greatness inside of Jerome and shone some sunlight on it.
Today is the time to nourish the seed of greatness, the dignity of God's image, in our youth.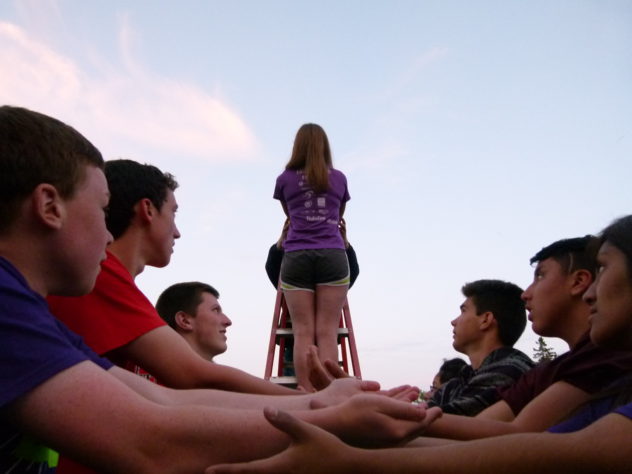 Next, as the young people become engaged in hope, they listen to a God Story from a past retreat participant. This peer ministry orientation is a distinctive characteristic of LEAD. Youth evangelize youth. As stated by Brother Alvaro Rodriguez Echevarria (Superior of the Christian Brothers at the time) in December 2012, "Young volunteers are the ones who without hesitation…can best sympathize with kids who are undergoing tough times."
Purpose/action: God entrusts a mission to Dunrovin – to touch the hearts of the young
LEAD exists to make a difference in the lives of young people. We serve our youth poorly by saying they are the church of tomorrow. They are the church of tomorrow and today. As St. John Baptist De La Salle was a risk taker, utilizing gifts and resources in remarkable ways, so too we call the youth to utilize the gifts God has given them. They have value today. They are needed. Today.
What do an acorn, a Texas farmer, Pope Benedict XVI, and you have in common? The seed of greatness.
This blogpost is one in a series of posts explaining the LEAD program at Dunrovin. For further reading:
Out of Wrestling Came a New Recipe for Youth Ministry
Service: The Challenge to Get Outside of Self
For more information about Dunrovin's LEAD programs, including DLITE, contact Jerome Meeds at 651-433-2486 or jerome.meeds@dunrovin.org