---
New Dunrovin Facility Updates!
---
January 15-16 – LEAD Retreat
It was an incredible retreat!   We had 39 high school students come to Dunrovin to participate in this LEAD retreat.   We really saw them grow individually in confidence and leadership throughout the course of this retreat – physically, mentally, emotionally and spiritually.  Their willingness to get outside of their comfort zones and grow in leadership and faith was such a gift to witness!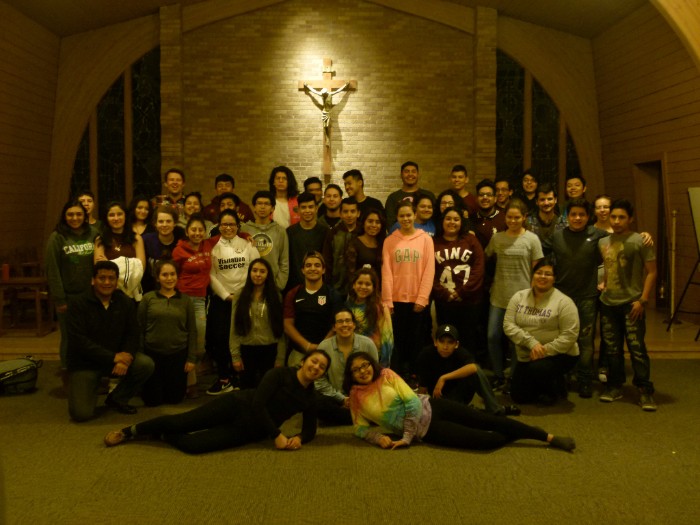 "I was able to be honest, there was no judgement [from others]. I know now that God will never abandon me, even when I sin." – Andrea
"I have grown in my faith by learning about how he [God] can be big in our lives."  – Jose
"I know now that I can get closer to God." – Berto
"I have been away from my faith for a while but I feel like I've re stabilized it."  – Yeison
"I know now that God understands me."  – Chenille
"I trust God more than I ever have and I know He will always be there". – Angel
"God has great things in mind for us." – Aileen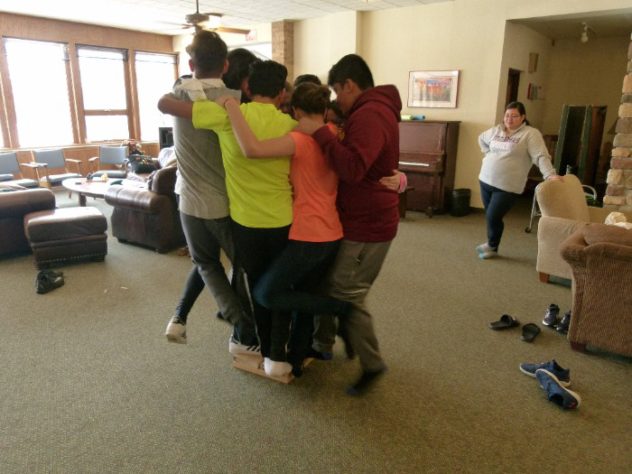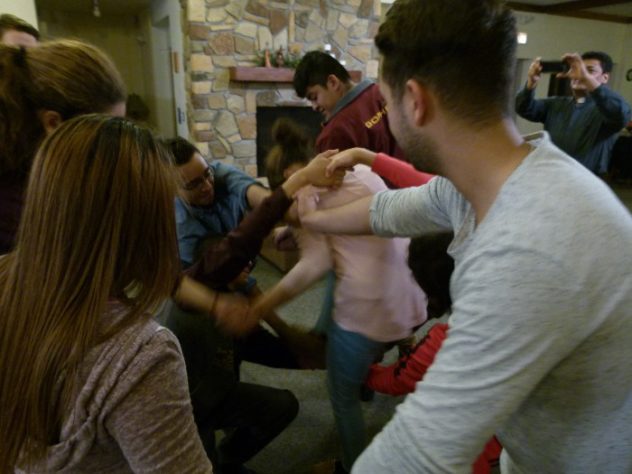 ---
February 17-19 – Getaway Senior High Retreat
It gave me time to recoup and think about my faith – Thomas
It helped me realize that a lot of things happen by God's intention not by accident or coincidence.
It helped me understand that all I need to start out is taking some time to unwind from it all. – Riley
I think it is amazing how much of yourself you can find at a retreat. [I learned] to trust in God fully.  He'll always be there.  Every up and down to life is apart of His great plan.- Teresa
I used to doubt a lot and I had struggles.  I used to never pray or if I did it was rare.  I didn't like talking to him and always felt like I needed to hide from him.   [I learned] that God is with you in the hardest time that you can choose if you want him in your life.  [This retreat was] really good, I got so much closer to God.  – Dezarae
It broadened by knowledge on choices and it made me look [at life] in a different perspective
God gave us choices because loving him is much more meaningful that way.
I learned that you should stick to the bible on tough decisions over your friends or the internet.
Helped me realize holding grudges only makes things worse, because God forgets and forgives constantly.  – Mya
Be yourself and be open minded.  No matter your background, this is a safe place to be yourself.
This is one of my favorite places – Clare