Every June, July, and August the Dunrovin becomes a safe haven for at risk inner-city youth.  It is a place where the sound of traffic and gunfire is replaced by the sound of crickets, frogs and a crackling campfire.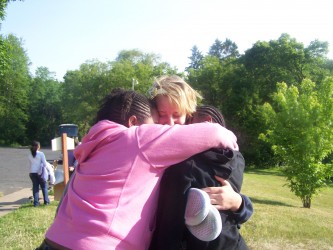 Our mission is to work with you – teachers, counselors, and youth leaders – to provide an experience that will touch the hearts of your students and inspire them with the Christian spirit.
"You showed us how much God loves us and how He made each one of us SPECIAL in our own way." – Silvia
What can youth expect when they come to Dunrovin?  Here are just some of the activities that fill their week:
Swimming, water sliding, rope swing

Canoeing, kayaking
Fishing
Team sports: soccer, basketball, volleyball, kickball
Wall climbing
Archery
Hiking
Campfires
Prayer and worship services
Small group fellowship
Team-building activities
Watch this video to hear the youth and adult leaders tell you about the experience of Dunrovin's summer programs.
Youth Camp Facilities
A summer program session typically has 20-40 campers but the Retreat Center has the capacity for up to 80 youth campers.  Working with the adult leaders are teens and young adults from the DLITE Summer Leadership Training who also mentor the student campers.
Summer Camp for Teens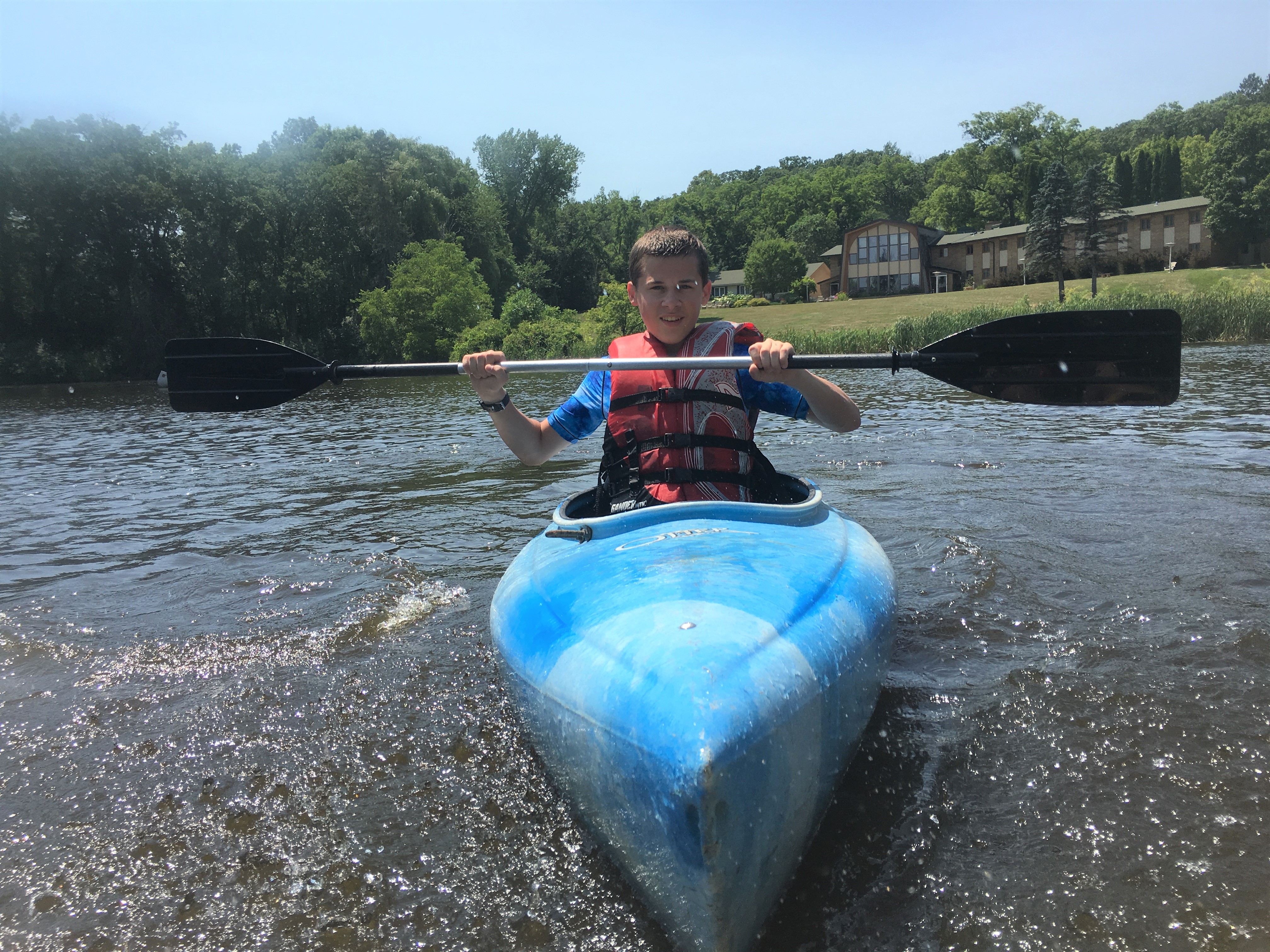 Dunrovin offers a summer camp experience to teens that come from families without the financial means to get to camp.  Here they can experience the presence of God, feel accepted, and learn life skills that give them hope for the future.  Executive Director Jerome Meeds says, "In our Lasallian spirit, we welcome students who are unable to pay for their camp experience."
We fund this mission, in part, through revenues from group rentals.  We also rely on the generosity of sponsors, who through their donations make this youth camp experience possible.
Call today for information about youth programs or to reserve meeting space! 651-433-2486