A Unique Experience for Group Meetings and Retreats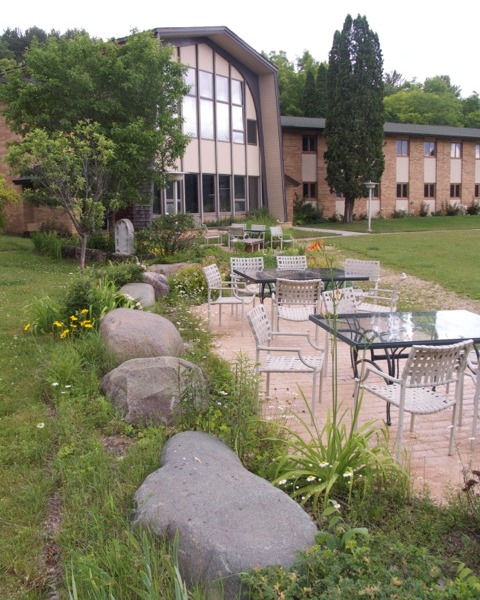 Just 40 minutes from the Minneapolis-Saint Paul metro area you will discover a peaceful, rustic getaway ideal for single-day or overnight offsite meetings and spiritual retreats.
Nestled in 50 secluded acres of woods, country paths and ponds in Marine on St. Croix, Minnesota, Dunrovin is a welcome escape from everyday distractions. We offer you a unique combination of homespun hospitality and a professional space for meetings.
 I work with facilities like Dunrovin throughout the country and this is by far the best. The staff, the genuine hospitality, the accommodations you make to our groups – and the food – are all exceptional."
Outdoor Facilities

At Dunrovin you can take your activities outside for team-building and rejuvenation in the fresh air of the National Scenic Riverway. Recreational opportunities include:
Hiking and cross country skiing trails
Broomball
Canoe, kayak, paddle boats
Basketball and volleyball
Bonfires
Sit, relax, and clear your head outdoors
More recreational opportunities await just outside the Dunrovin grounds. If you are looking to venture offsite, you can:
Call us today for info on youth programs or to reserve meeting space: 651-433-2486